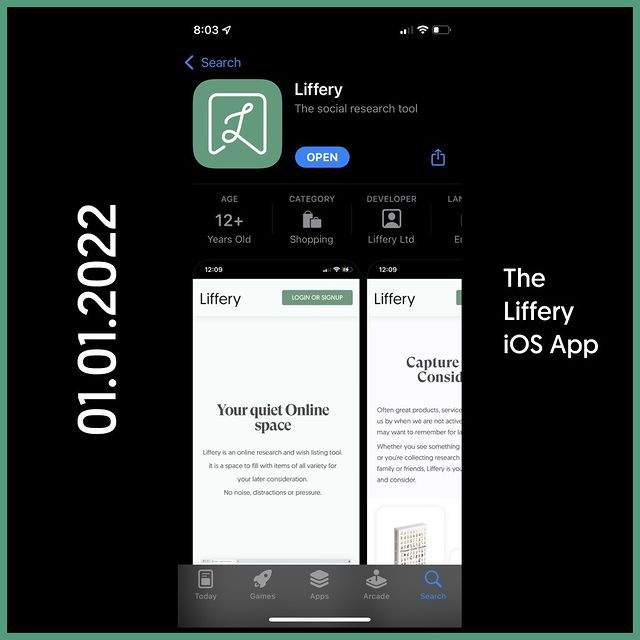 We couldn't have asked for a more perfect birthday for our iOS App! On the 1st of January 2022, the Liffery iOS app was approved for the App Store!
Now available to download on the App store: https://apps.apple.com/de/app/liffery/id1577076705?l=en
Although we try to keep the website and the app's features as aligned as possible, the iOS app is packed with a few extra features that are not possible on the website.