So.. you managed to get your well-crafted advert under the noses of your potential customers and not only that, but they clicked the link and landed on your site… nice job! But then the shopper left and.. didn't buy anything! Were just looking around? Did they not like what you had on offer?
So what do you do? Pay to re-target them right? Maybe pay for some of those creepy ads that follow you around the internet! Don't let them forget… money is no object?!
What if there was another way? What if there was a way to organically and effortlessly capture that interest for later consideration; to effectively extend the lifetime of those 1st adverts by getting your shoppers to add you to their universal wish-list?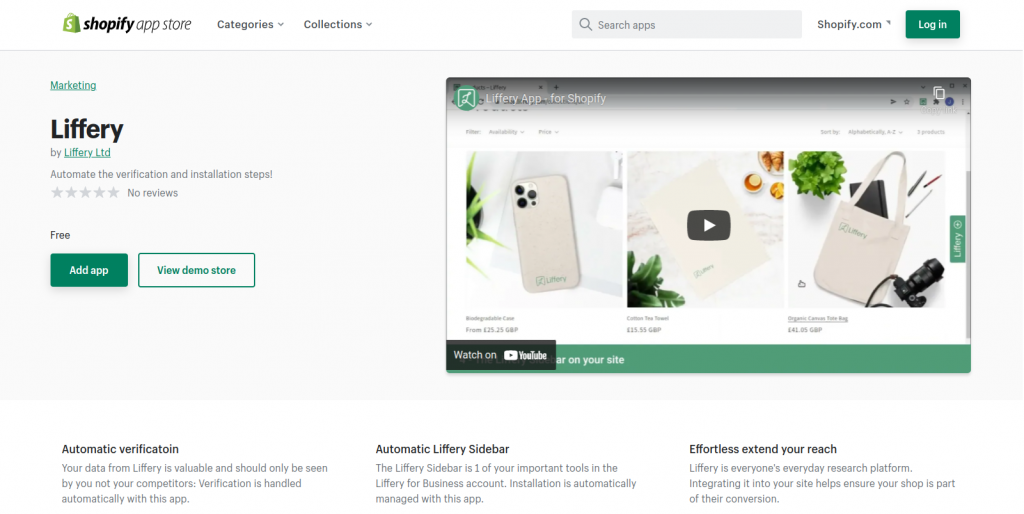 At Liffery we help shops stay relevant in consumers' minds up until the point of purchase. We do this by working with the natural flow of decision-making.
The Liffery Shopify App enables users to save items from your store for later consideration, helping your products be considered for purchase when the person is actually ready to buy… and all without any real effort from the shop or the shopper…
What is the Liffery Shopify App for?
A Liffery for Business account gives access to the platform's data related to your shop. The data insights help your company build accurate pictures about where your customers are expressing the most interest, as well as learning which other brands and shops are in your customer's consideration sets… in other words to help you better understand your competition and where you can improve.
Each business account at Liffery must be validated; ensuring the data you see belongs to you and conversely that your shop's data is not shared with your competitors!
The official Liffery Shopify App is designed to automate this for you with a few clicks!
More information
For more information take a look at the Liffery for Business page https://www.liffery.com/liffery/for-business.html
For any WooCommerce store owners out there reading this… we released the WooCommerce Plugin a few weeks earlier; you can read about it here